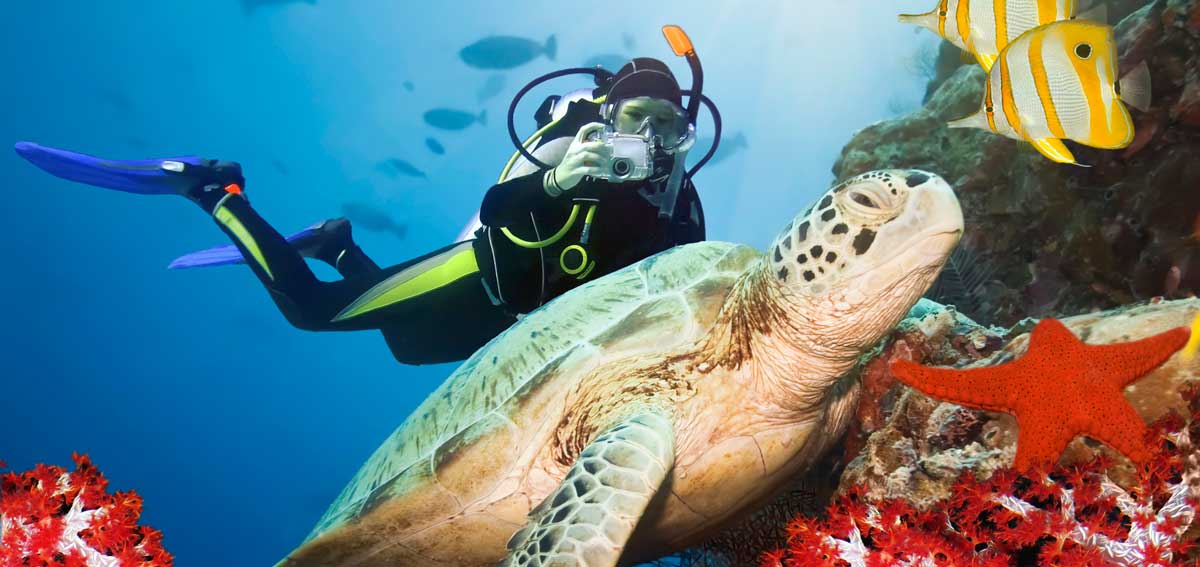 Mombasa Marine Park and National Reserve
Mombasa, a coral island off the coast of Kenya, has beautiful coral reef and marine life; this makes the whole experience of diving and snorkeling awesome. Mombasa has also a deep harbor called the Kilindini, which serves as a docking station for vessels serving the East African trading regions.
The area where the diving and snorkeling occur is north of Mombasa, extending from around the Mtwapa creek all the way south to the entrance of Likoni; this area is called the Mombasa Marine Park and National Reserve. In 1986, the Kenyan Government officially extended Mombasa Marine Parks and National Reserve its well-deserved status. Mombasa Marine Park encompasses 4 square miles, while the National Reserve extends 77 square miles.
The Mombasa Marine Park and National Reserve's pristine beauty has been kept in check by the efforts of the Kenya Wildlife Service. The depths for diving and snorkeling vary between 30 feet to 1000 feet. The reefs are of different types; there are multicolored hanging reefs and large corals, which complement the soft smooth sandy bottoms. Snorkeling in shallow depths will display the coral reefs close to the surface, providing sustenance to small marine life which otherwise would be unable to survive.
The Marine life at the Mombasa Marine and National Reserve is incredible. Plenty of diverse fish life can be seen by snorkels, divers, or from the "glass bottom boat". The glass bottom boat, we have to admit, is a fun experience. It makes the cautious come to an understanding regarding the complexity but yet the perfection of the interactions between water and marine life that live in it. On the other hand, the divers get to experience first hand the large pelagic game fishes like the barracuda or the snorkels get an awe of the brightly colored tropical fishes like snappers, both yellow and red camouflaging with similarly colored corals; sometimes even completing the white coral which present an unrepresented beauty well-deserving of picture taking.